Exhibeo2
Images are 1920x600px and imported into Exhibeo 2. I used the Showtime theme and selected 'Maximum original size' in order to preserve the size (see screenshot for settings).

Exported for Freeway and imported it into Freeway7 release 7.1.3 / Exhibeo 2 import action. The item has an 100% width with flexible height, an maximum width of 1920px.
Look at the result: http://valveco.com/newsletter/articles/_meet-pedro-vaz-fernandes.html
Normally the page looks like this with a fixed image: http://valveco.com/newsletter/articles/meet-pedro-vaz-fernandes.html
The width of the (main) image is totally different … it's not full width up until it's max width of 1920px, and I expect the controls / caption to stay on top of the image. Neither are the thumbs centered underneath the main image? And this how shit looks mobile …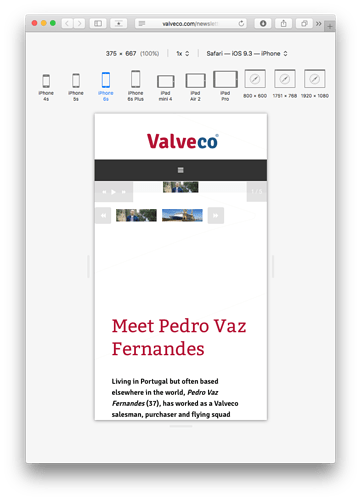 I must be doing something terribly wrong … or am I pushing the boundaries of Exhibeo already?
---
Exhibeo mailing list
email@hidden
Update your subscriptions at:
https://freewaytalk.softpress.com/person/options