I read instructions on how to integrate a fading slideshow into my website.
I also watched this tutorial.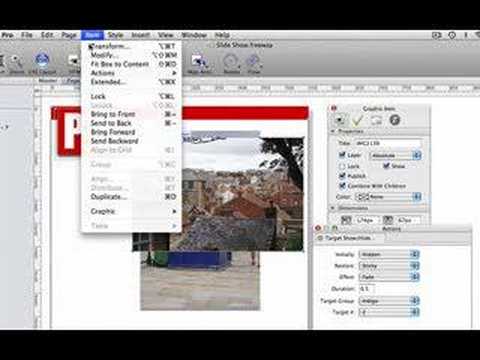 For some reason I don't have the "effect" option on my Target Show/Hide Image action. Do I have a setting turned off? My CSS button is on. I am using HTML 4.01 Transitional. I am using Freeway 5.1.
Anyone else have a similar issue? Right now all my slideshows look like literal slideshows… with the slides? You know? Where there is a blackout for clicking time between photos?
I could use some help here. Thanks guys.
---
freewaytalk mailing list
email@hidden
Update your subscriptions at:
http://freewaytalk.net/person/options