Hello everybody,
I attach here two screenshots of an image that you can find in my "American Elegy" section https://www.lucacampigotto.com/AMERICANELEGY.html: the preview of the sky in Freeway is terrible, while it's ok once uploaded.
Sometimes (most of the times I would say) it happens exactly the opposite.
If you check the Iconic China section Luca Campigotto ICONIC CHINA the skies are bad both in preview than when uploaded, while if I open the file in Photoshop the image looks fine.
It doesn't change if I choose hi-res, or 100% or 75% quality. And all the jpegs are prepared in Photoshop i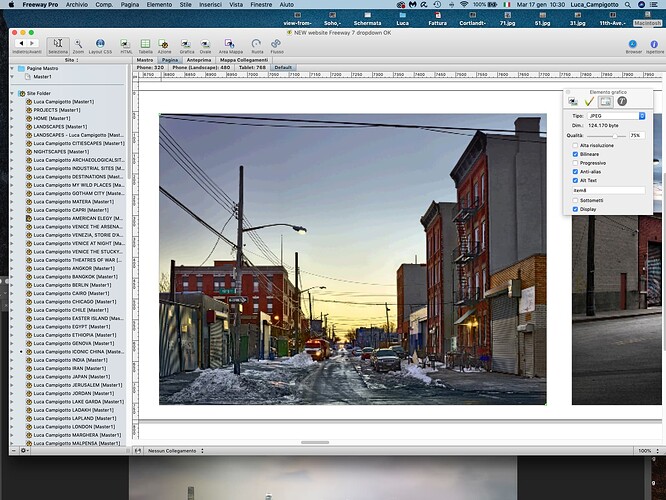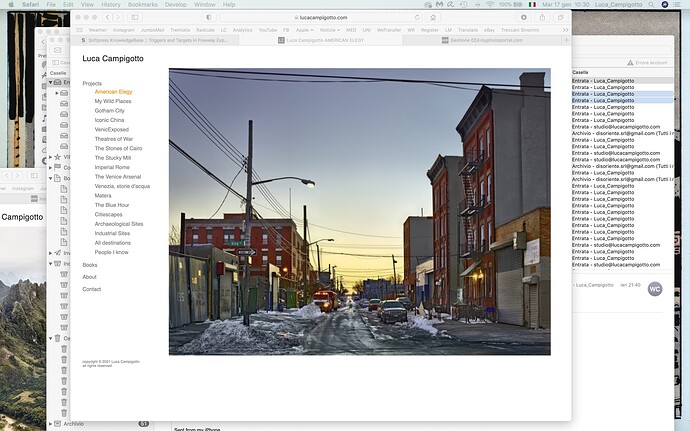 n the same way.
Does anybody know why?
Many thanks,
Luca