I'm just working my way through the Xway tutorial (b7). If I Publish my site then click on Show Site Folder it all seems fine (see pic 1):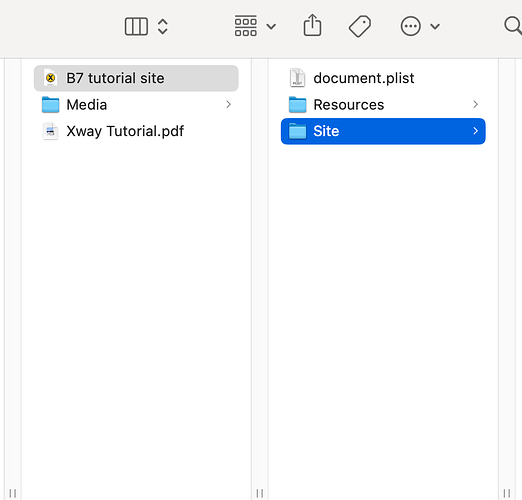 However if I try to access it in Finder then B7 tutorial site appears as an Xway document rather than a folder (see pic2)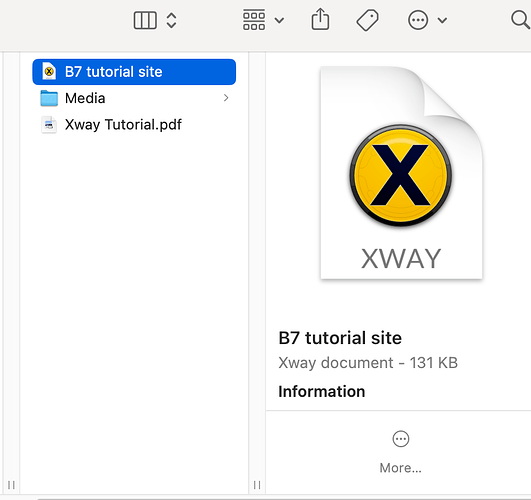 So I can't see the Site Folder in order to upload the site. Any thoughts?
Roger