I've assembled an image from a bunch of small bitmap images with transparency, rotated and resized as necessary. Looks fine. I saved it as PDF and went down to the print shop, and the printout has odd intersections and shapes where the color is slightly different. I've attached a scan of one example.
I suspect the problem is in the layers. Maybe the PDF is keeping the layers and the printer is doing the math wrong to make colors more or less intense than they ought to be across layers?
Is there a way to flatten layers out of an Intaglio file and combine all the bitmaps into one final image? Alternatively, is there a way to do the same thing to the PDF file?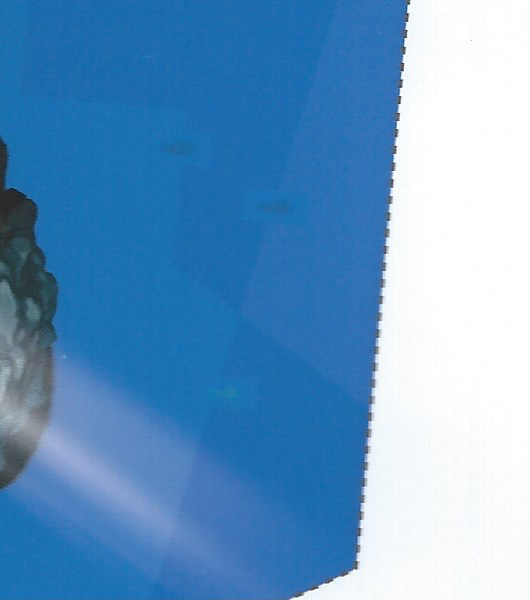 ---
Intaglio mailing list
email@hidden
Update your subscriptions at:
https://freewaytalk.softpress.com/person/options