Hi guys
I've been building a simple email newsletter for my customers and I've been testing it but am having a few problems.
I used HTML 3.2 which I know is recommended for newsletters, but it's not showing up the images when it should…
This is how it should look:
http://manchesterleafletdistribution.co.uk/newsletter/index.html
But this is how it's coming through in a web browser based email: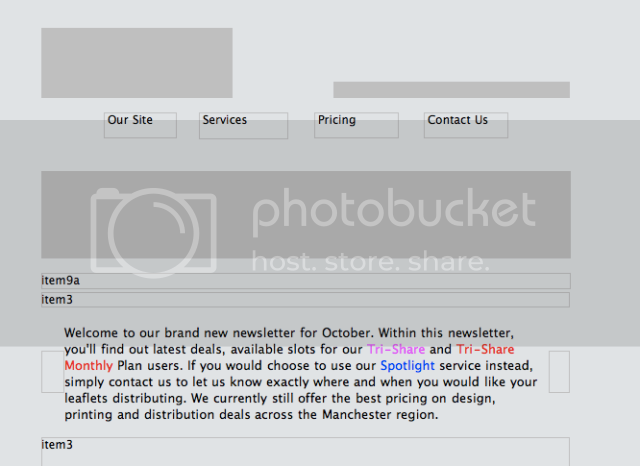 Can someone please tell me what I'm doing wrong? You can see source code etc from the link provided. I do the usual way of doing it, which is apparently open it in Safari after upload, then Apple-I or Mail Contents Of This Page.
Help!
Thanks again guys.
Steve.
---
freewaytalk mailing list
email@hidden
Update your subscriptions at:
http://freewaytalk.net/person/options