After spotting the post by Norm, creator of Blocs, today in the Fin thread, I thought it prudent to create this new thread dedicated to that app.
I must admit that I am currently scrutinizing Sparkle, but I have not ruled out Blocs entirely. In fact, I am almost through the following tutorial, which I find quite enlightening and helpful to understand what Blocs can really do: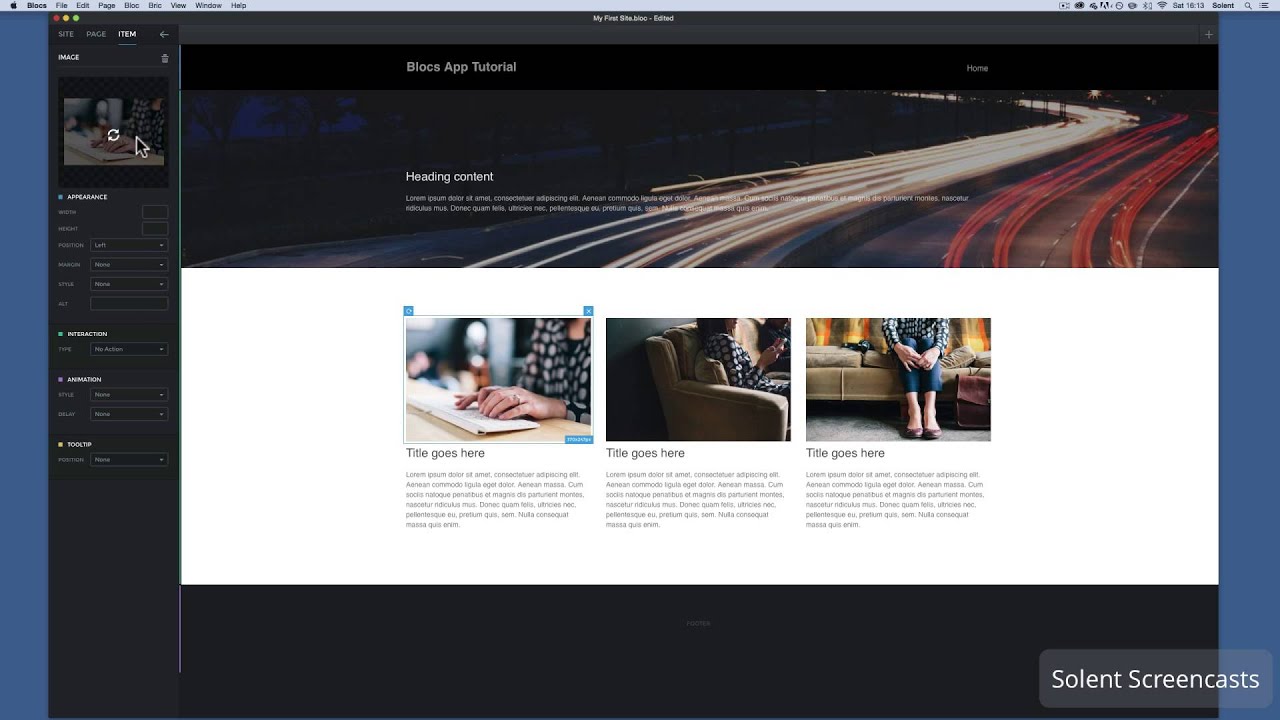 ---
Norm,
If you are seeing this and you don't mind answering a question, I would like to ask the same question of you as I did of Duncan (Sparkle).
How does Blocs handle multilingual sites that have a mixture of English and 2-byte text like Japanese?
Web fonts are commonly used for English, but for Japanese, it's more complex because unless you are using KATAKANA or HIRAGANA alone (each about 50 characters), you simply aren't going to find a KANJI (chinese character) web font because it would have to hold thousands of characters and be a huge download. So what I do in Freeway is create font styles for Japanese that ensure the basic text is a gothic font (similar to helvetica) and is a font common to Windows or the Mac (MS PGothic for older Windows and Meiryo font for newer Windows, along with the Mac versions like Hiragino).
I also have a link on every page in my site to allow the user seamless switching between English and Japanese. You can see that on one of my sites here:
Click the ENGLISH button at right of the menubar and then you can click JAPANESE to get back. And as you dig down into the site you still have the same buttons. And unlike other sites that merely take you to the top page when you click the language button, my site offers you the language swap of the very page you are on at the time.
So obviously, I would want do achieve the same on any new websites I build with a Freeway alternative like Blocs. How is it done?
Thank you,
James Wages
---
freewaytalk mailing list
email@hidden
Update your subscriptions at: