I followed the instructions on this page to create a slideshow in Flash.
OUt of the slideshow folder, I dragged the .swf file to the page in Freeway. I then copied the slideshow folder to the Website folder just like the instructions said. I then uploaded the folder with ftp.
It isn't working. Here is a my page.
http://amandakershaw.com/gallery.html
Screenshot of the html of the page:


Screenshots of my ftp program: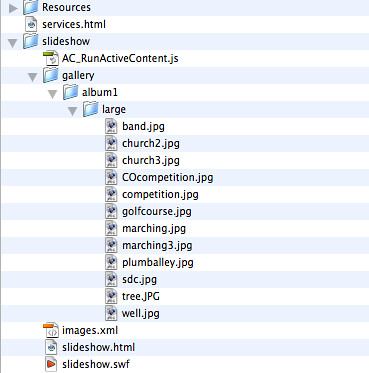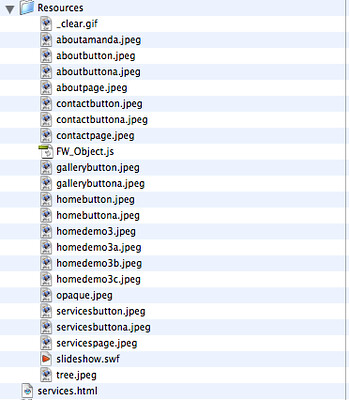 The material is there, but it's not embedded properly.
Apparently, the site is only referencing the .swf that I dragged onto the Freeway page (which is now sitting in the Resources folder), and it's ignoring the slideshow folder that I copied to the Website folder. (which contains all the photos and an xml file to tell the slideshow where the photos are)
How do I get my website to find the slideshow folder and the photos?
---
freewaytalk mailing list
email@hidden
Update your subscriptions at:
http://freewaytalk.net/person/options