Hello all, Its been some time since I have posted here which is maybe a good sign as maybe I have not had any issues! Maybe!
I am trying to setup a quick site. I cam across an issue that I don't appear to be able to resolve and yet it could be something simple I am missing.
I attach two images which illustrate the issue to be resolved.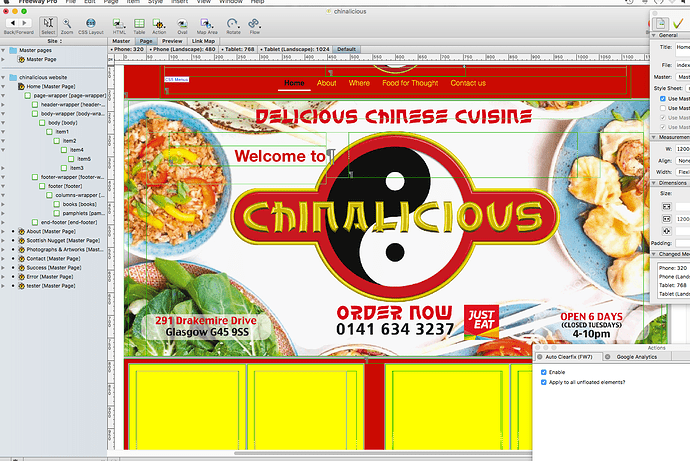 Image 1 shows how things look in the page working and image 2 shows the preview and also how it appears in the browser. The main graphic with the logo is a full image used as a background image in a html item 'body'.
Why is the footer-wrapper covering half of the background image in the html item above it? What am I missing?
Any helpful insights would be much appreciated.
---
freewaytalk mailing list
email@hidden
Update your subscriptions at:
https://freewaytalk.softpress.com/person/options